Professional Proposal Development, Request for Proposal (RFP) Review, Requirement Mapping, and Proposal Writing
Working with the U.S. Government is a good means of establishing a strong source of revenue. For this reason commercial companies throughout the world are attempting to become providers of good and services to the U.S. Government. This influx of new business has increased the competition within the government arena and winning Government contracts is becoming increasingly difficult. As a result, companies need experienced government contract specialists, such as M3 Federal, to increase your odds of submitting a winning proposal. Our experts will draft your entire proposal or a portion of the proposal and add the key winning attributes the government looks for when considering contract award.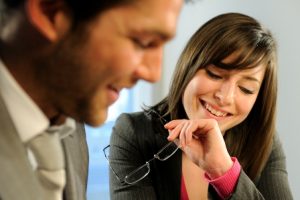 M3 Federal also has first-hand knowledge and experience with proposals requiring International work, navigating through Overseas/International Solicitations Requirements, and Host Nation Contract Clause Requirements. This is particularly advantageous if you find that "local" contract competition is particularly heavy in your area and your business is in a position to seek contracts where performance is based outside of the United States. Generally, bidding on overseas contracts will drastically reduce the number of qualified bidders and increase your chances of award.
With over 40 years of Government Contracting expertise, M3 Federal provides complete federal government proposal writing support to both small and large businesses. Through our vast experience and knowledge within the industry, we will make certain that your business is aware of the contract requirements and evaluate the best methods to utilize in order to address the key areas of the Request for Proposal. By making use of our experience, we ensure that your proposal(s) are fully responsive and showcase your company as a Best Value to the Government for all products, services, past performance, and price. We will also develop risk mitigation plans for each proposal effort to ensure potential risks are greatly mitigated.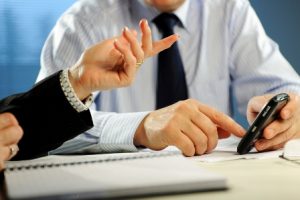 As part of the proposal writing process, M3 Federal also reviews the solicitation for any risk areas that may negatively affect your business. Since M3 Federal has experience in all aspects of Government Contracting (bid protests, claims, contract compliance, contract flow downs, etc.) we will recognize areas of risk and these areas of potential concern will be brought to your attention and discussed early on in the proposal process to ensure that you are fully informed of the process, the impact of any potential pitfalls, and how to address them to reduce risk and maximize profits.
Our proposal services include any or all of the following:
Complete proposal writing services (RFP review, solicitation requirement mapping, proposal volume(s) outlining, technical writing, team reviews, and proposal coordination logistics (printing, tabbing, binding, electronic CD copies, packaging, shipping, etc.)
Proposal Review and Critique
Subcontracting Plan Development
Set Asides, Teaming, and Joint Venture Guidance
Representations and Certifications Review and/or Completion
Business/Project Management Plan Development
Quality Assurance Plan Development
Contract Clause Interpretation and Compliance Reviews
Risk Mitigation Review
M3 Federal's experience in Government proposals includes all industries, such as, Construction, Architecture & Engineering, Military Munitions and Equipment Manufacturing and Sales, Research and Development, Medical Services and Medical Supplies, Environmental and Forest Services, Information Technology (IT) and Computer Services and Supplies, Produce and Food Services, Aviation, Aerospace, Defense, and other Professional Services.
The proposal teams at M3 Federal have successfully helped develop and submit proposals for clients to win numerous awards ranging from $1.5 million to $160 million. Our staff's broad experience allows us to provide a range of services and strategies to help our clients prepare winning proposals. We understand the basis for selection and our services provide an important resource for strategizing the best proposal approach, reviewing and drafting final proposals while helping to ensure all contracting elements of the proposal and any subsequent contract best protect your best interests.