Government Contract Consultants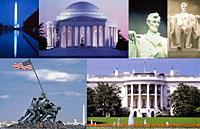 M3 Federal Contract Practice Group, LLC. (M3) works on behalf of Prime contractors, Subcontractors, and International companies doing business with the U.S. Government.
M3 is a highly recognized U.S. Government contract consultant firm comprised of subject matter experts that focus on and comprehend every element of the federal procurement field from business development, writing winning proposals, contract management, contract closeout, and claim resolution.
M3 Federal is the only company within the federal procurement field that provides an all encompassing teaming solution for any company willing to get into the federal procurement field or that has been in the federal field and has complex procurement issues to resolve.
M3 Federal Contract Practice Group specializes in all areas of government contracting and federal procurement including:
Contract Claims

Audits

Qui Tam Actions

Fraud

Bid Protests

Proposal Development

DoD Facility Clearances

DoD Personnel Clearances

Intellectual Property Rights

Export Regulation & Compliance

Commercial Contracts

Joint Ventures/Teaming Agreements

Contract Administration

GSA Schedules

Marketing Strategies
Are You Losing Money on your Government Contract?
Do you know...
Your rights if the contract specifications are incomplete, inaccurate or defective?

How to identify if your customer is taking advantage of your expertise?

How to capture these additional dollars without disruption to the contract or your reputation?
M3 Federal Contract Practice Group, LLC. can help.
This is what you need to know about
The Government Contract.
M3 personnel have experience with the following companies and agencies