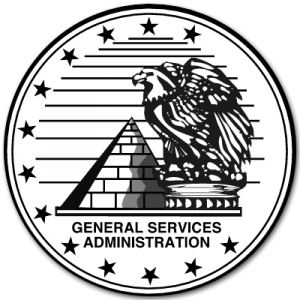 There are many benefits for U.S. Government offices to procure goods and services from companies having a GSA Contract. The Government offices will have access to over four million commercial services and products that can be ordered directly from GSA Schedule contractors. They will be able to order the latest technology and quality services and/or products, conveniently, and at most-favored customer prices.
Companies with a GSA Contract offer Government offices the potential benefits of shorter lead-times, lower administrative costs, and reduced inventories. Government ordering offices have the opportunity to meet small business goals, while promoting compliance with various laws and regulations.
The Government also benefits from procuring goods and services from companies with a GSA contract. These benefits arise from reduced procurement costs, shorter acquisition lead times, lower product/service costs, lower administrative costs, less bid protests, and having a bigger product offering to meet Government needs.
It is because of these benefits that the more than 5000 Federal Government buying agencies prefer to buy from companies that have GSA Contracts.
In turn there are benefits for Contractors/Companies with GSA contracts.  These benefits are:
Increased potential for strong sales. *GSA Schedules are the buying method of choice for Federal Agencies.
The GSA Schedule is the fastest and easiest way for commercial companies to introduce their products into the Federal market.
Schedule contracts allow a company to sell its products to any Federal agency, either military or civilian, at pre-negotiated pricing, discounts, delivery times, warranties, and terms.
It significantly streamlines the buying process because there is no need for proposals, quotes, competition comparisons, and negotiations.
M3 Federal Contract Practice Group, LLC, provides a complete GSA Schedule service. We do it all for you, from the initial product review to the final negotiations, and subsequent GSA contract award.
M3's GSA Schedule services include:
Complete solicitation preparation
Product review/proper schedule placement
Terms and conditions preparation
Historical pricing perspective
GSA discount strategy/pricing
All representation and certifications
All past performance information
Final review and submission of solicitation
Upon submission of solicitation to GSA:
Any clarifications and/or modifications necessary
Negotiations with GSA
Final contract award
Post-award/GSA ADVANTAGE
Post-award/modifications as needed
Product additions/deletions as needed
If you have any questions regarding GSA Schedules, and/or the services that M3 Federal Contract Practice Group provides, Please contact:
Telephone: (607) 754-8100
Fax: (607) 754-8232
Email: Business Development