If your company is under contract with the Government as a Prime Contractor, or a Subcontractor, and you are experiencing any of the following conditions, then you have a potential basis for a claim to restructure your contract and capture all of your lost dollars.
Delay in Contract PerformanceTask Expansion
Un-priced, Unsigned, or Unilateral Modifications
Frequent Inspections
Cost Overruns
Need for waivers or Deviations
Practical or Actual Impossibility

Profit Negation
Government Oral Directives
Failure to Pay Progress Payments
Proprietary Data Disputes
DD250 Rejection
Excessive Correspondence
Late "Government Furnished Equipment" Delivery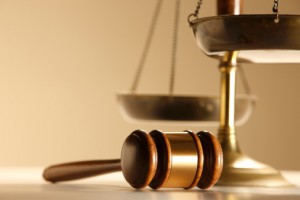 Besides having experience with preparing, presenting, and negotiating claims, it is critical to your business to be aware of and understand all of the potential risks involved in the federal procurement industry. A large portion of these risks can be identified within the proposal development stages, during contract performance, or during contract closeout.
The primary purpose of any proposal is to identify and make clear the requirements of the customer. If the proposal does not clearly spell out what is to be done, an interpretive conflict will arise and ultimately hinder performance or in extreme cases cause a termination for default to be issued.
Contract performance problems arise when the customer increases the scope of work by changing the contract requirements, inspection procedures, or the date of delivery. These changes will have a detrimental impact to the contractor by increasing their costs without compensation. In these cases, about 99% of the time the contractor is entitled to additional costs.
During contract closeout it is the responsibility of the Government to make the contractor whole for all the work performed. In order for the contractor to get what they're entitled to, an accounting and justification must be presented prior to closure. This process in and of itself imposes critical problems that often reduce profits.
M3 Federal has extensive knowledge and experience with Government contract claims. We will work with your company to guide and educate your team in order to avoid and/or mitigate your risks.
For more detailed definitions on some contract conditions that may constitute a claim, Please read The Government Contract.
Contact M3 Federal Contract Practice Group to clarify any questions you may have, and to find out how we can help you recover your lost funds.