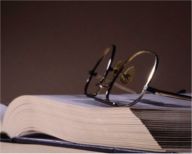 M3 Federal Contract Practice Group, LLC.'s educated & experienced personnel have been involved in all aspects of Government contract consulting for over 40 years.
M3's primary focus is the success of our clients whether it involves business development, proposal development, data rights, contract management, dispute resolution, compliance or any other issue that might denigrate the financial strength and reputation of your company. It is for this reason that M3 focuses upon the details of your issue and how it impacts the entire government procurement cycle. To focus in just one area as many consultants does not protect the overall interests of your company. M3 has experts in every subject matter area which allows for the creation of a logical low risk path to financial gain.
M3's experience is not limited to legal and contractual dispute resolution. Our staff includes critical Subject Matter Experts that work in the following areas; business development, proposal writing, contract management, corporate compliance, FAR/DFAR compliance, audits, DCAA audits, claims, disputes, contract restructuring, requests for equitable adjustments, bid protests, data rights, subcontracts, commercial terms and conditions, arbitration, international contracts, and many other areas. In addition M3 can involve its affiliated laws firm and attorneys if required.
The specialists at M3 generally include but are not limited to:
Washington D.C. attorney admitted to practice before the Supreme Court of the United States;
Graduate in Master of law at George Washington University; educated in the Government Contracts Program;
Retired Deputy Commanding Officer of all United States Air Force Procurement in Canada;
Legal Claims Officer;
Retired Staff Judge Advocate General for the United States Air Force;
Retired Chief Contracting Officer, Contract Branch Headquarters; Air Material Command;
Special courses instructor on Government Contracts at Headquarters NASA for all NASA Contract Administration Managers throughout the country;
Special courses instructor for the Government Contract Management Association of the United States at the Yale Club.
M3 Federal Seminar Director
Experts with 40 years experience
Political Science Graduates
Personnel with legal degrees
Contract Experts
Data Rights Advisors
Proposal Experts
Disputes Resolution Experts
Termination Experts
Post Award Audits
M3's personnel have experience with the following  Government Agencies, Prime and Subcontractors. This experience involves resolving claims, disputes, managing contracts, enforcing and writing compliance programs, ITAR, EAR, data rights, accounting systems, Requests for Equitable Adjustments, scope changes, quality, and obtaining hundreds of millions of dollars for Contractors throughout the United States, Canada, and Europe that were not compensated for work performanced.
Lockheed Martin
L3 Communications
Boeing Aerospace
STRICOM
NAWCTSD
NASA
Defense Advanced Research Project Agency
U.S. Coast Guard
Pratt & Whitney/United Technologies Corporation
Corp. of Engineers
Army
Navy
Marines
U.S. Air Force
State and Local Governments
DARPA
TRW
Jankel Tactical Systems
Body & Vehicle armoring companies
Navistar Defense
Special Operation
Benteler
Parsons
Roth Construction
Israel Ministry of Defense
Subcontractors supporting DoD
Foreign Military Sales Allies
B-Way Corporation
Comissionaries
Department of Energy
Department of State
Department of Health
Department of Transportation
Department of Defense
Defense Logistics Agency